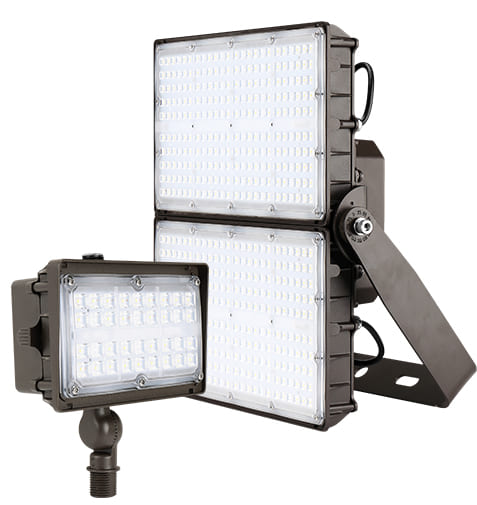 The FXA series flood lights efficiently delivers bright, white light with robust performance and offers fixtures from 2000 and 50,000 lumens to fit all your project needs. Its 100,000 hours rated life significantly decreases maintenance costs over the life of the fixture. The FXA has efficacies up to 137 lumens per watt and provides over 70% energy savings compared to HID technology. It is designed to illuminate landscaping, pathways, building facades, loading docks and a wide variety of other outdoor areas needing flood lighting. The FXA is an ideal choice to maximize energy savings and utility rebates.
"The FXA was designed to perform in any application," said Alan Tracy, President of
Barron Lighting Group
. "With multiple lumen packages and mounting options, it is an exciting new addition to the Trace-Lite line of energy efficient products."
For more information about the FXA -
https://bit.ly/2YerOWv
About Barron Lighting Group
Barron Lighting Group
, based out of Glendale, Arizona, manufactures a comprehensive line of lighting fixtures and solutions for commercial and industrial applications and is the parent company to four brands:
Exitronix
life-safety and emergency lighting,
Trace-Lite
indoor and outdoor commercial and industrial lighting,
specialtyLED
commercial and decorative lighting, and
Growlite
indoor and greenhouse horticultural lighting.
For more information, visit
barronltg.com
.
Media Contact
Megan Zelko | Marketing Communications Manager
Barron Lighting Group
(623) 282-9911
megan.zelko@barronltg.com