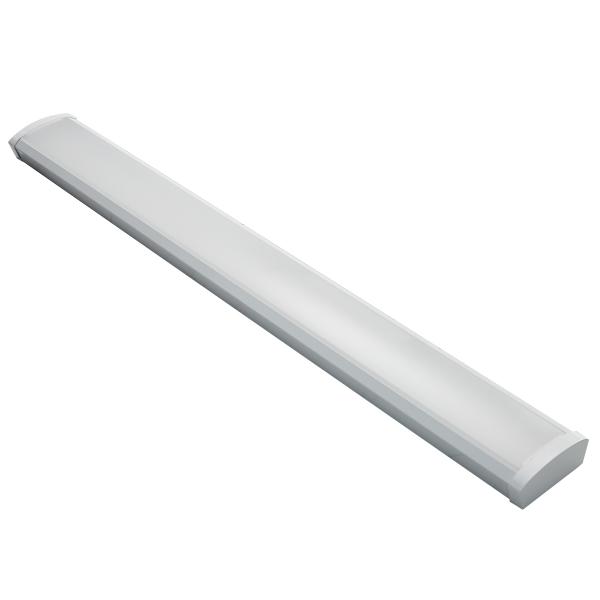 "The EWQ series is designed to deliver general ambient lighting in a variety of indoor settings, including schools, offices, hospitals and stores, making it the perfect choice for both new construction and retrofits." said Claudia Campeau, Director,
Trace-Lite
Products, of 
Barron Lighting Group
. 
The EWQ series is a cost effective 4' long LED wrap luminaire that is a perfect replacement for fluorescent wraps. It features a low-profile design and durable die-formed steel construction. The unit provides flexibility while minimizing inventory by offering adjustable CCT (3500K-4000K-5000K) and wattage from 32W to 48W (3,872 - 5,616 lumens). The unit provides up to 123 lumens per watt, long-life, uniform illumination and standard 0-10VDC dimming capability. The EWQ series is a DesignLights Consortium® Qualified product.

For more information about the EWQ Series, visit https://bit.ly/40WGbfq. 

About Barron Lighting Group

Barron Lighting Group, based out of Glendale, Arizona, manufactures a comprehensive line of lighting fixtures and solutions for commercial and industrial applications and powers four brands: Exitronix life-safety and emergency lighting, Trace-Lite indoor and outdoor commercial and industrial lighting, specialtyLED commercial and decorative lighting, and Growlite indoor and greenhouse horticultural lighting.
For more information, visit barronltg.com.