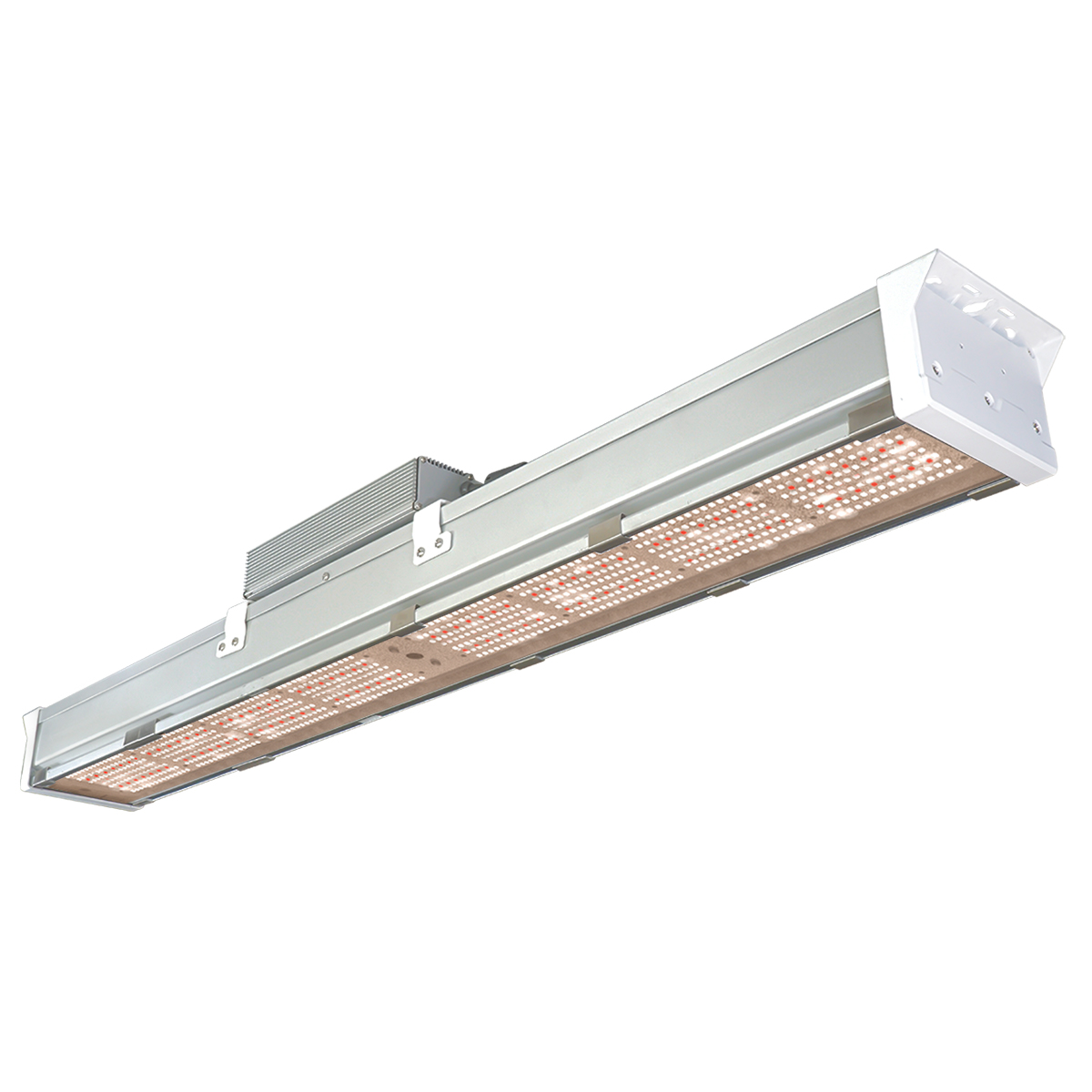 "
Barron Lighting Group
is excited to announce the newest horticultural lighting solution to our product family – the TERRA Linear LED Grow Light. This versatile, multi-application LED fixture features a low profile making it ideal for greenhouse and warehouse grows," said Heather McCune, Vice President, Sales Operations of
Barron Lighting Group
.
The 600W TERRA Linear LED Grow Light is a high-performance, highly versatile, energy-efficient horticulture cultivation LED fixture. Perfect for both greenhouse supplemental lighting and warehouse single-level indoor cultivations. The slim profile and small form factor power supply provide minimal shadow and easy installation. The 120° beam angle provides superb even light distribution. A well-balanced red-to-blue full-spectrum provides deep canopy penetration and quality results. The TERRA is IP65 rated and cETL Listed for Wet Locations.
For more information about the TERRA Linear LED Grow Light, visit growlite.com/terra/.
About Barron Lighting Group
Barron Lighting Group, based out of Glendale, Arizona, manufactures a comprehensive line of lighting fixtures and solutions for commercial and industrial applications and is the parent company to four brands: Exitronix life-safety and emergency lighting, Trace-Lite indoor and outdoor commercial and industrial lighting, specialtyLED commercial and decorative lighting, and Growlite indoor and greenhouse horticultural lighting.
For more information, visit barronltg.com.
Media ContactMegan Zelko | Marketing Communications Manager
Barron Lighting Group
(623) 282-9911
megan.zelko@barronltg.com