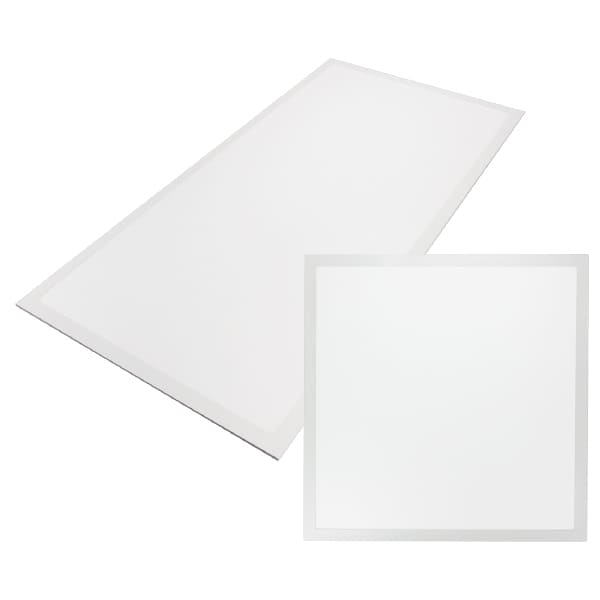 "
Barron Lighting Group
is pleased to introduce our new LPA-CP Series from our Trace-Lite brand. Available in two size configurations, the LPA-CP color and power switchable LED flat panel provides customers with ultimate flexibility while minimizing inventory by having both CCT and wattage be selectable in the field," said Heather McCune, Vice President, Sales Operations of
Barron Lighting Group
.
Trace-Lite's
LPA-CP Series of adjustable backlit LED panels offers incredible performance in an energy-efficient, slim profile steel enclosure available in 2' x 2' and 2' x 4' configurations. The CCT can easily be switched between 3500K, 4000K and 5000K. The wattage can be adjusted between 20W-25W-30W for the 2' x 2' configuration and 30W-35W-40W for the 2' x 4' configuration. This series is ideal for office spaces, schools, hospitals and any indoor location that requires even illumination and lower maintenance. The LPA-CP Series is compatible with most standard T-bar grid ceilings and includes 1-10V dimming standard. Trace-Lite LED panels offer soft and uniform light with PMMA optical lensing that will not yellow over time.
For more information about the LPA-CP -
https://bit.ly/34uxNqk
About Barron Lighting Group
Barron Lighting Group
, based out of Glendale, Arizona, manufactures a comprehensive line of lighting fixtures and solutions for commercial and industrial applications and is the parent company to four brands:
Exitronix
life-safety and emergency lighting,
Trace-Lite
indoor and outdoor commercial and industrial lighting,
specialtyLED
commercial and decorative lighting, and
Growlite
indoor and greenhouse horticultural lighting.
For more information, visit
barronltg.com
.
Media Contact
Megan Zelko | Marketing Communications Manager
Barron Lighting Group
(623) 282-9911
megan.zelko@barronltg.com