Inactive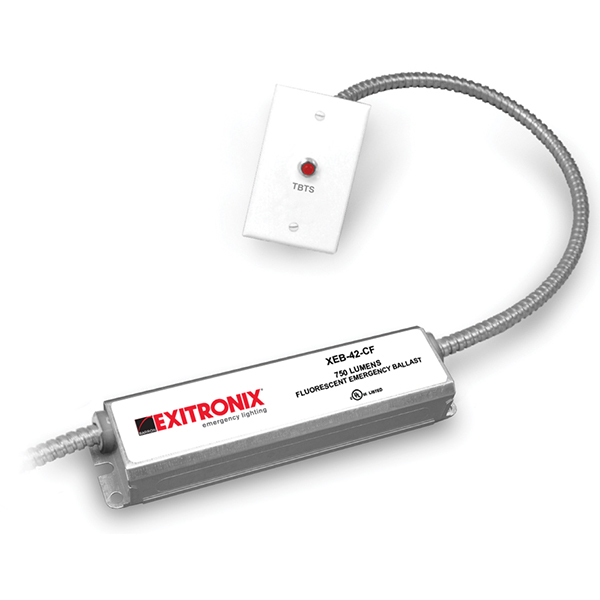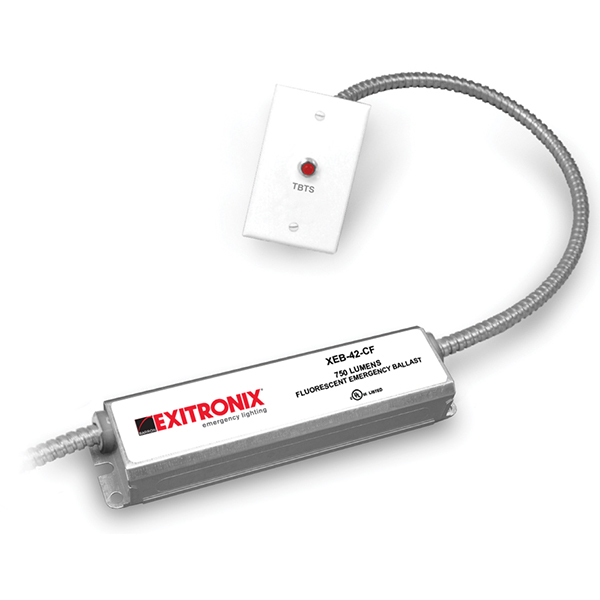 Inactive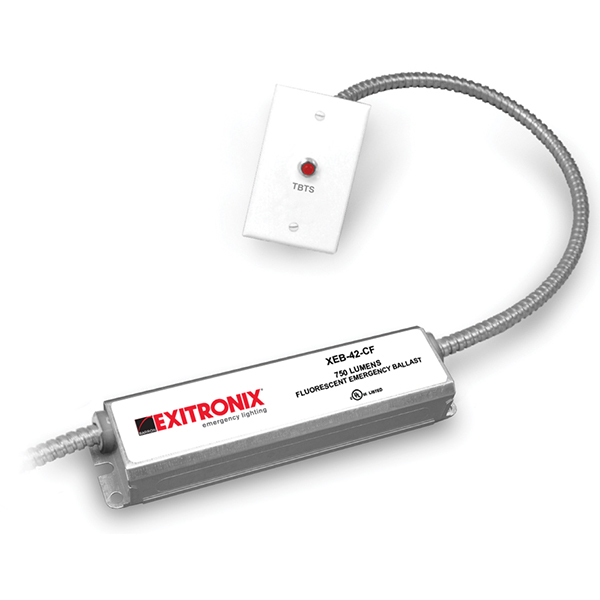 XEB-42-CF Series Compact Fluorescent Emergency Ballast
The XEB-42-CF is a UL Listed fluorescent emergency ballast that allows the same fixture to be used for both normal and emergency operation. In the event of a power failure, the XEB-42-CF switches to the emergency mode and operates one or two of the existing lamps for 90 minutes. The unit contains a battery, charger, and inverter circuit in a single can. The XEB-42-CF has a total initial output of up to 750 lumens for one or two lamps. The XEB-42-CF utilizes AC output to ensure compatibility with new lamp technologies and features lamp selector leads for optimizing light output for designated lamp types. The XEB-42-CF provides flex for wiring to the fixture or ballast compartment and a single piece test switch and charge indicator for installation in a standard switch box for mounting adjacent to the fixture.



---
Need more information?
We are happy to answer any questions you have about the XEB-42-CF Series Compact Fluorescent Emergency Ballast.
Spec Sheet
Request More Info